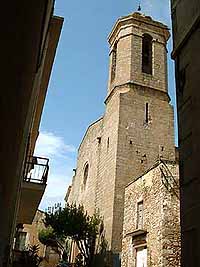 Surrounded by natural spaces of wonderful landscape and natural interest and crossed by the River Fluvià, St. Pere is in the middle of the Gulf of Roses, one of the most attractive bays of the Western Mediterranean.
The Conjunction of a landscape of great fields of fine fruit trees and the amplest sand beach 7 kilometres long, denominated "the Dunes", makes this place very characteristic, even emblematic of the Costa Brava.
The first historical reference of Sant Pere Pescador dates back to the year 974 when it was still a possession of the monastery of St. Pere de Rodes, forming part of the county of Empúries.
The castle of Sant Pere from the XIV century is the most important medieval building of the locality.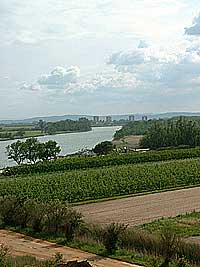 The drying out of the nearby marshy zones during the XVII and XVIII centuries caused a considerable increase in population. The economy has been traditionally based on agriculture and fishing, and in the last several years also on tourism. The great apple production makes of Sant Pere an important stop for immigrant labour.
One of the tourist attractions of Sant Pere is more than 7 kilometres of uninterrupted beach where you can enjoy all sorts of sailing sports. The Gulf, and especially St. Pere, is appreciated worldwide by all the lovers of this sport. The waters have been the site of many competitions of the Windsurf world cup. The moderate thermal winds, allow novices and experts alike an opportunity to practice this sport.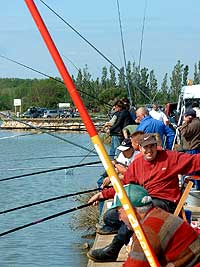 The lovers of fishing cannot find a better destination in the Costa Brava. Innumerable fishing fans line the banks the river and the beach. Sunday is the busiest day. The borders of the Fluvià River also welcome lovers of the Kayak and water skiing. Specialized commerce exists to support all of the devotees of these sports.
Sant Pere Pescador offers all type of lodging, including small hotels and pensions, but overall Camping is the most important accommodations, and there are more than a dozen camping sites. All are almost directly on the beach, which again makes of St. Pere the ideal place for those who seek sun, and a quiet beach.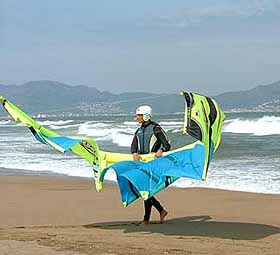 On the 29th of June the locality celebrates its "fiesta mayor." Wednesday is market day. You will find fresh fruit and cultivated vegetables from the nearby orchards.
From your lodging in Sant Pere Pescador you will be able to visit in less than 30 minutes by car, Figueres, Castelló d'Empúries, the ruins of Empúries or the Natural Park Aigüamolls of the Empordà.
In Sant Pere Pescador you will be able to enjoy all the elements necessary to pass a quite and simultaneously attractive stay, surrounded by especially cosy and amiable people.
City council:
Tel: 972 52 00 50
http://www.ddgi.es/santpere/ mail: [email protected]
View larger map