The district town is with its more than 45,000 inhabitants the economical center of the Alt Empordà.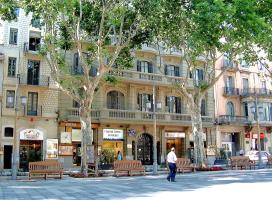 In the town center, the " Rambla ", the medieval and the new business center of the city meet. The Rambla was built between 1831 and 1840 in a river bed, after the owners of a corn mill had been compensated. In the year 1864  26 plane trees were planted on the Rambla, and they still stand there today.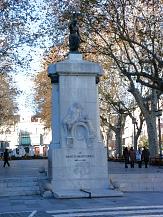 At the lower end of the Rambla Figueres honors one of its most famous sons, Narcís Monturiol, the inventor of the submarine in 1918 with a monument.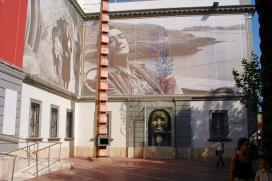 The city became world-famous however through another most important son: Salvador Dalí.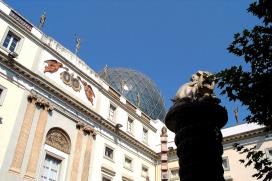 The notary son returned after a world-wide career and built the Museu Teatre Dali in the heart of the city, a monument in itself. The museum is in the former theatre of Figueres and ranks among the most visited museums of the world.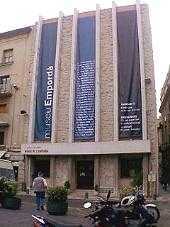 Apart from this, Figueres offers its visitors numerous other smaller museums, for example the museum of the Empordà with ethnic and contemporary art or the toy museum. Tuesday, Thursday and Saturday is market and this always draws a considerable crowd of shoppers.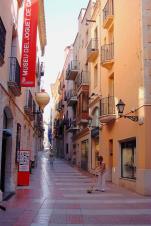 To the right of the Rambla, quite close to the Dalí museum, is the pedestrian precinct with many fashion shops, businesses and restaurants.
Short local history of Figueres:
– In the Xth century under the rule of the monastery San Pere de Rodes.
– In the XII. dependent on the monastery Santa Maria de Vilabertran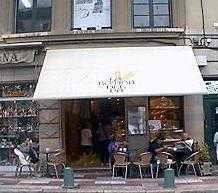 – 1267 Figueres receives Jaume I municipal law by decree of the king.
– In the second half of the XVIII.Century Figueres becomes capital of the Alt Empordà.
– 1753-66 military base San Ferran gets built; this results in an economic boom and through the military base, population increases.
– 1808-14 Figueres is occupied by Napoleons' troops.
– 1877 Inauguration of the railway station
– 1894 the bull ring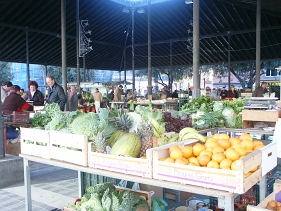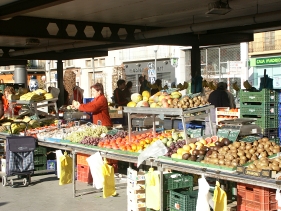 Infrastructure
Accommodation available in hotels of different categories and price classes, some directly in the center. Shopping facilities for practically every need: In the outskirts of the town numerous supermarket chains were built in the last years.
Coastal resorts and country side can be reached comfortably and quickly by car. Train connection to Llançà; from there by bus to Port de la Selva. Bus connections to Roses, Empuriabrava and Cadaqués.
View larger map