They call itself "the largest Marina in the world ", an area with more water ways than even Venice. Whether this is a fact remains to be proved. Empuriabrava, however, has an immense number of canals, where boat owners have their own private moorings in front of their houses.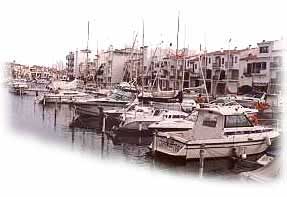 Empuriabrava was built on a swamp in 1968 (at that time still Ampuriabrava). Today the place covers an area of over 503 hectares, about 10 % of the total area are canals or port, and this probably counts primarily for the popularity of the resort. From the tiniest boat to the biggest cruising yacht, everything can be found here.
In addition, in the course of the years many houses and apartments were built, which do not lie directly by canals. One has direct view of the sea and the bay of Empuriabrava with its big sandy beach only from the first line of houses. The well over 80,000 constant visitors in summer, feel compensated though through other advantages: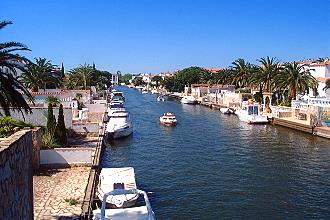 Every type of water sport is catered for. The services and rent a boat being available literally on the doorstep. The place is developed and cut to the needs of holiday-makers.   Who looks for some adventure or typical Catalan life can find this in the surrounding villages.
Since 1980 Empuriabrava is administered by the municipality Castello d'Empuries with the parish church Santa Maria which is often called the "cathedral of the Empordà" because of its size and gothic influence architecture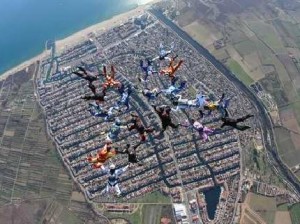 The club Nautic with its characteristic tower is considered as the landmark of the place. Even a sport airfield with possibilities for parachuting or a karting is available.
Infrastructure:
Accommodation in guest houses and hotels of all categories and price classes as well as holiday houses or apartments. These are offered through local agencies, or renting directly from the owner. The shopping possibilities are almost unlimited, from the daily need to souvenirs or clothes everything is available.
Town hall phone: +34 972 250 426
E-mail: [email protected]