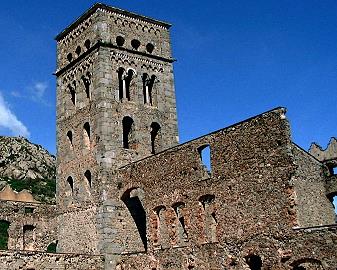 The monastery Sant Pere de Rodes is considered art-historically as prime example for the Catalan Roman era, if not as the actual cradle. Its origins date from the 1 century after Christ. According to the legend, Christians coming from Rome were stranded in the bay and predicted this as a sign from god to found and erect a monastery in this place. The Christian doctrine at Sant Père de Rodes ranks among the most significant within monasteries. The first official mention of the monastery originates from the year 878.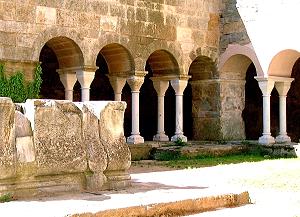 The monastery geographically still dominates today the bay of Llançà and Port de la Selva. During a long period its power reached from Barcelona far into the Roussillon, now part of France. In the course of the twentieth century the monastery was restored under great expenses, some think in a rather too modern way.
By car the monastery can be reached via Port de la Selva or Vilajuïga. Numerous footpaths lead there as well, out of which the path from Vall de Santa Creu, although being slightly difficult, is especially recommendable.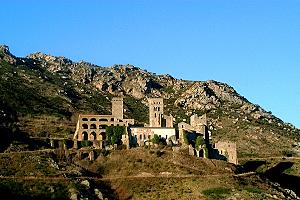 During the summer regularly guided tours take place. Information leaflets in all major languages are available at the ticket office. We recommend a visit on a very clear day in order to enjoy the grand view over the Empordà.
View larger map