The Museum of Empúries unveils the cryptoporticus of the House of Mosaics
Last March the cryptoportic of the House of the Mosaics in the Empúries Ruins was opened to the public, after being the object of an important project of rehabilitation and musealization. The restoration is part of the actions of the "Heritage in Action" programme, with an investment of € 784,420.
The cryptopticus of the Domus of the mosaics is an underground and covered space located under the surface of the peristyle, the main garden of this great Roman house.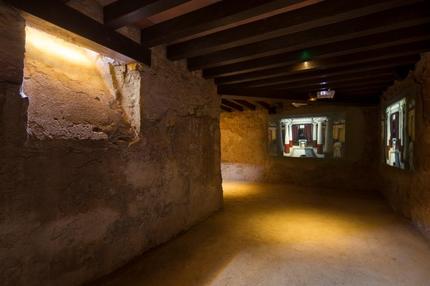 Through different audiovisual and 3D apparatus, you will be able to see what life was like in a large Roman house at the time of its ancient inhabitants and also the history of the Mosaic Domus.
Visit to the cryptoporticus:
Duration: 1h
Catalan language
Price: € 3 / person (children included).
Monday to Friday: from 12:30 a.m. to 1:30 p.m.
Weekend: from 12h to 13h and from 13h to 14h
It is essential to make a previous booking (25persons per group)
Source: Archaeological Museum of Catalonia
---