The municipality of L'Escala made the controversial works of 'La Creu' without proper permits, in order to have them completed before the elections.
Last week it was leaked to the media that the former mayor of L'Escala Estanis Puig and the former planning councilor and current Mayor Victor Puga, repeatedly disobeyed the orders of the Ministry of Costas to stop the works of the controversial walkway At the cove of 'La Creu', as it is alerted by a report 'the big negative visual impact of projected bridges on the coastal area'.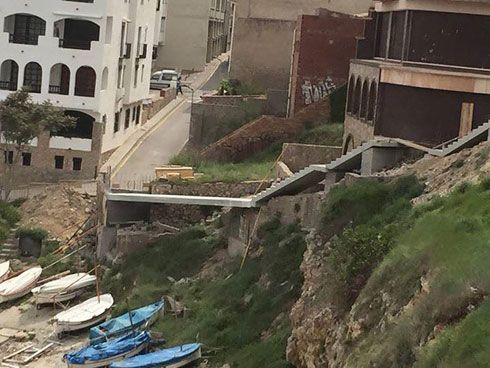 'The mayor at the time, Estanis Puig, informed the Ministry of Costas that the works had stopped but the machines continued to work.''
'Given the public opinion and the same senior management they were not given the information adjusted to reality.'
'The City argued that it was urgent and of public interest. On the 3rd March A fine of 3,069.07 euros has been imposed  of the 17,361.79 initially proposed for 'grave breaches' doing work on the maritime zone and bonded without authorization. '
The current mayor made a statement to the press saying that everything considered it was a small matter of no importance, but the fact is that the day after learning of the penalty, ordered to remove the iron railings and cut sharp edges of the walkway.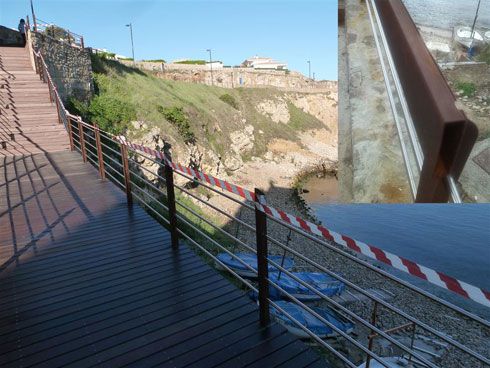 This fact and others such as the controversial reform of the beach in the village and the mayor and former mayor being accused in a case of alleged urban prevarication, cause concern to a lot of L'Escala's inhabitants about the way that the council has been managed in recent years.
(Source: Diari de Girona)
---